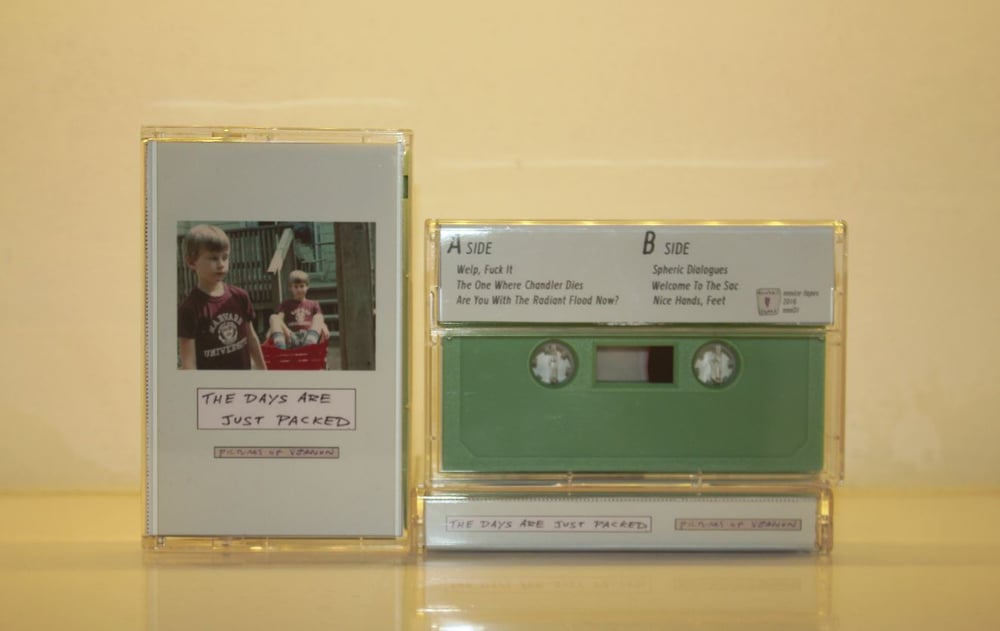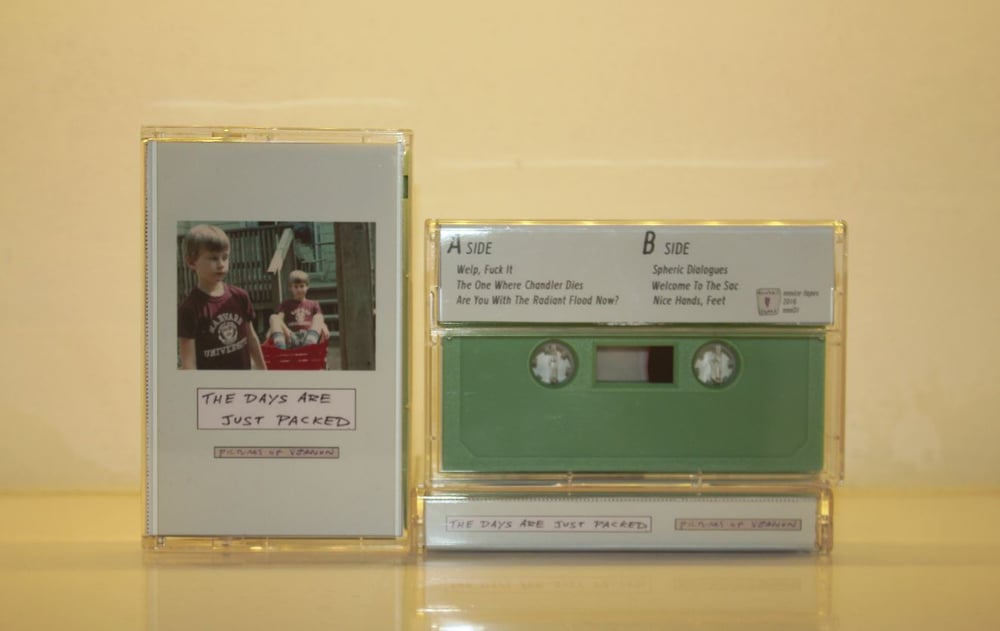 Pictures Of Vernon - The Days Are Just Packed Tape
£4.20 / Sold Out
(postage to UK is £1. Postage to USA is $6.60. Just ask me if you live somewhere else)
$1 from each tape sold goes to queerpoccollective.com as chosen by the band.
twinkly punky
they r rly upset and they r playing twinkly punk about being rly upset.
/20 pea green
A SIDE -
1. Welp, Fuck It
2. The One Where Chandler Dies
3. Are You With The Radiant Flood Now?
B SIDE -
4. Spheric Dialogues
5. Welcome to the Sac
6. Nice Hands, Feet
LISTEN HERE >>>> https://picturesofvernon.bandcamp.com/album/the-days-are-just-packed
Released May 1, 2015
This tape released 20th February 2016
Anderson Ragan - Guitar/Vox
Brody Rogers - Bass/Vox
Daniel Gorham - Drums/Vox
Recorded & Mixed by Pictures of Vernon
Mastered by Ian Farmer