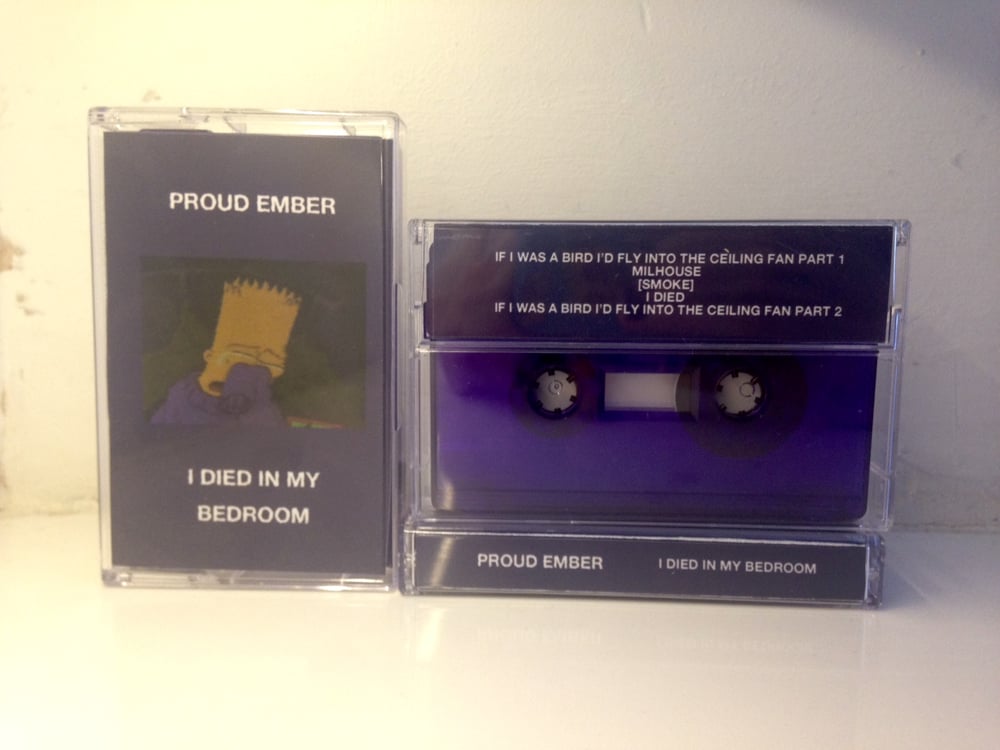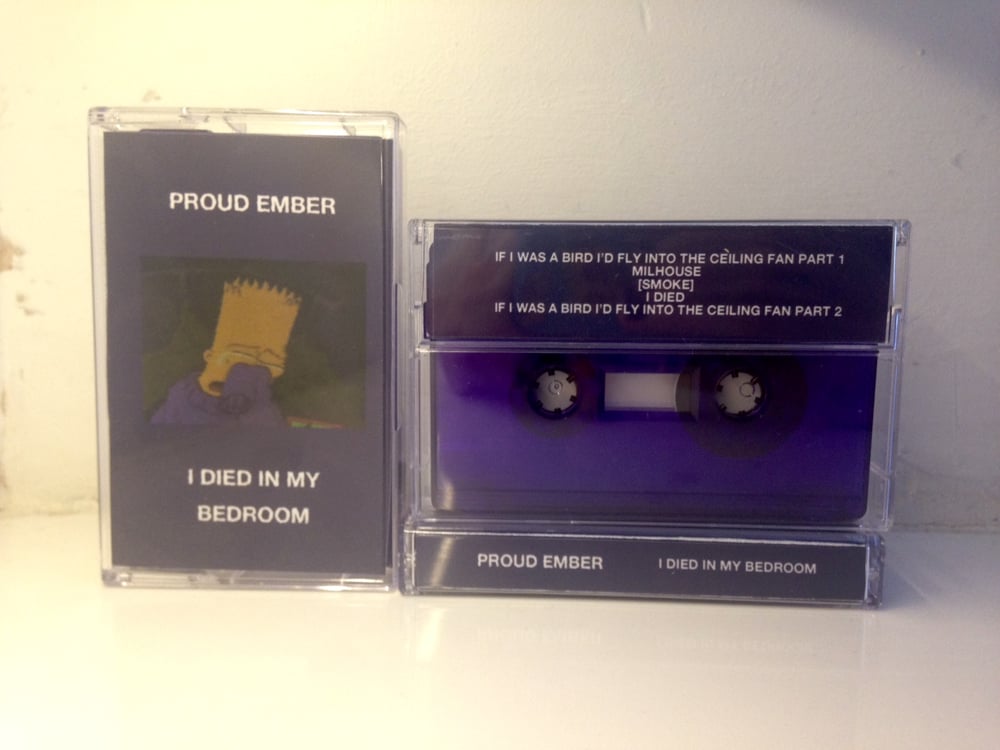 Proud Ember - I Died In My Bedroom [Fluorescent Purple Cassette /20]
£5.20
15% Goes to Bipolar UK
Hopeless laments from a messy bedroom. Alex of Proud Ember spills 5 slow guitar songs coupled with sometimes soft, sometimes strained vocals, in a cathartic display of regret and sorrow.
Home dubbed in real time onto a fluorescent purple translucent cassette tape. Hand numbered, and comes with bandcamp download code. (proudember.bandcamp.com)
"A very badly written ep which is the result of late nights, fat joints, feeling sad and far too many episodes of The Simpsons"
Credits : Alex Edge (Recording, mixing and mastering) Elliot Wallet (sorting out the Milhouse samples) Mario (Sitting on a chair and kicking a plug socket) Daniel Reposar (for the amazing fucking artwork <3)